Wooden Truck Plans
Download free wooden truck plans print ready PDF file including full size patterns and building instructions.

Painted blue and yellow with food coloring makes an attractive toy. The color black was achieved by mixing all the colors together.

Materials
The truck body is made up of one 12mm thick piece of wood between two pieces 19mm thick to make up a total thickness of 50mm, or two inches. Of course, it would be so much easier to start with a piece 50mm thick. The tipper is made from 12mm or 1/2" thick timber. I made my own wooden toy wheels using the method outlined here, but you could also buy them from these suppliers. For the axles and the hinge pin for the tipper, I used 6mm dowel.

Tools
This toy can be made with a limited number of power tools. Safety is always the first consideration when dealing with such small pieces of timber.
Below is a list of some of the tools that I used to complete the project. 

Tenon saw, also known as a back saw. 
Hacksaw to cut the dowel axles to length. 
Wood file to round over all the edges. 

Sanding block with 120 and 80 grit sandpaper. 

A selection of drill bits. 
Summary of building instructions
The full version of the building instructions is included in the free download.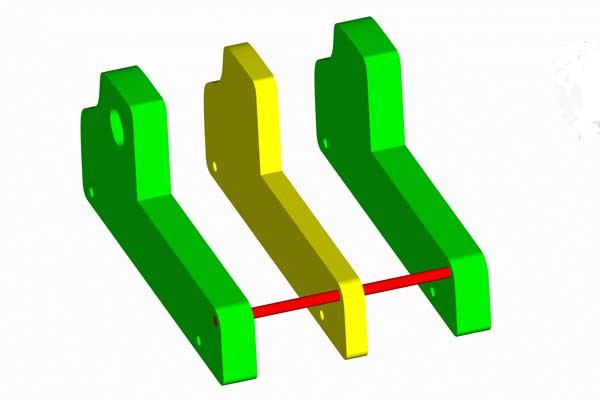 Making the body
The body of the truck is made up of a sandwich of 12mm thick maple in the middle (shown yellow) and 19mm thick pine (shown green.)

To minimize movement under clamping press, I pre-drilled the holes for the axles (shown red.)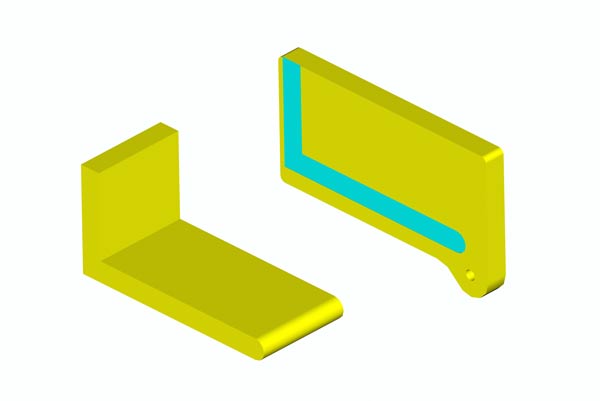 Making the tipper
The tipper is made of 12mm pine. One end is radiused, and the two parts together to make an L-shape. 
Cut the sides to shape, drill the hole for the hinge pin and glue in place.
Fit the tipper to the body and check to see if it can rotate freely. 
For this wooden toy truck, I made my own wheels, but you may choose to buy some.
More wooden truck Plans
Wooden construction toy plans.
How to make wooden toy wheels.
The plans I made are free, however, I am happy to accept donations.