Dear Fellow Woodworkers


Vintage Jeep Pedal Car Plans.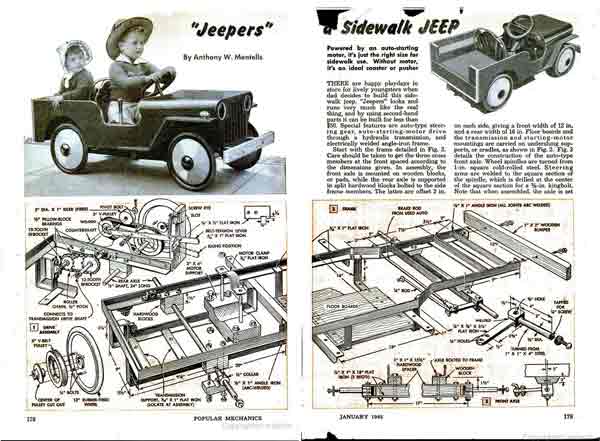 From the 1948 edition of Popular Mechanics, the original plans used an automobile starter motor and a war surplus hydraulic transmission.
This is a project on my wish list – in fact I happen to have two electric motors salvaged from a pair of kids scooters. I was thinking I could use one on each wheel. It would have the advantage of not needing a differential drive, and more power, until I realised that one of the motors would have to be running backwards.
There is a fair amount of metalwork in this example, so I would replace the chassis with a timber frame.
For the hydraulic transmission, I would salvage one from a ride-on mower.
Jeep pedal car plans
If the link doesn't work, then copy and paste the address into your browser.
https://www.wooden-toy-plans.com/jeep-pedal-car-plans
---
Making a Wooden Smoothing Plane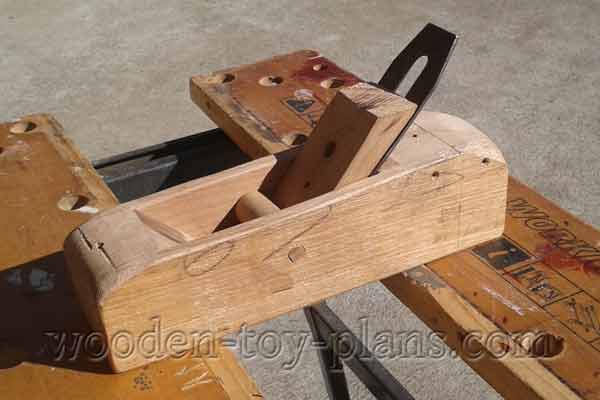 This is a photo of my home made wooden smoothing