Dear Fellow Woodworkers


Wooden Toy Jeep
Made by Peter Crowe from Australia.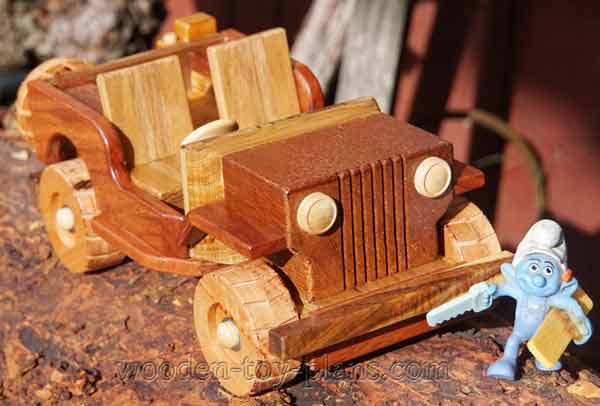 One for the woodworking project gallery. Read about it on this page: Newsletter jeep peter crowe
---
If the link doesn't work, then copy and paste the address into your browser.

https://www.wooden-toy-plans.com/wooden-toy-jeep
---
How to drill a hole through the long end of a dowel.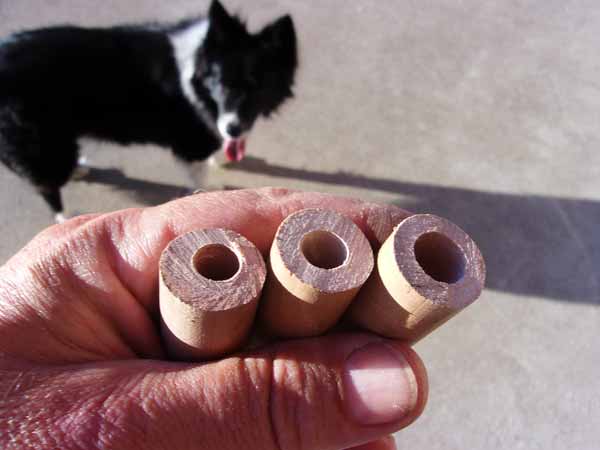 Inspired by a video I discovered about how to drill a hole through a dowel.

This is the simple explanation of how to do it.

Insert the drill bit upside down into the drill chuck, and clamp it in the vice. Release the drill bit from the chuck and insert the dowel.

Start the drill and lower it onto the drill bit. The principle is pretty much like the way you would do it in a lathe.

This works if you have a drill press and a vice. Very simple once you've tried it.

There is a limit on the size of the dowel that will fit into the drill chuck.

I devised a slightly different method. This method also has the advantage of being able to drill holes into dowels of a larger diameter. drill-dowel
---
That's it for now.

The next issue will include details about how I made a wooden smoothing plane.

Happy Woodworking,

Tony Slattery wooden-toy-plans.com
---