Baby Walker
by Maxine Russell-Wild
(Leeds)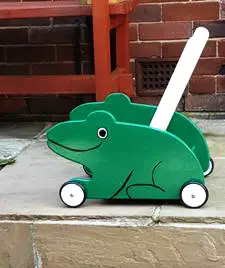 Baby Walker
I was asked to make a baby walker for a friend's granddaughter, they were going to buy one but they were expensive and made from plywood, so they gave me the challenge I found the frog on the Internet with free pattern.

I made it out of 19mm pine.
I cut the shape out with my scroll saw, used my router and orbital sander, and lots of green paint.