Free Rocking Horse Plans
A small selection of free rocking horse plans that even a beginner will find it easy to master the art of making a splendid custom made rocking horse.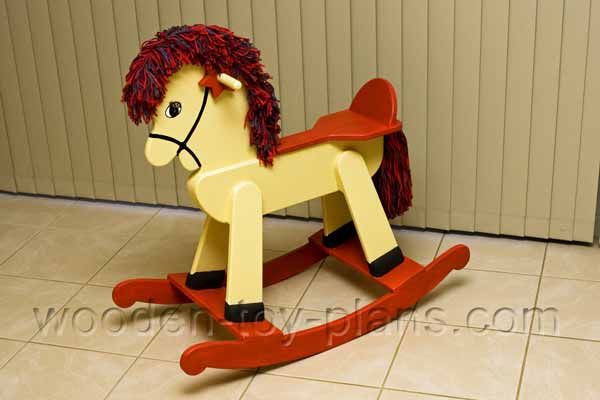 Free Rocking Horse Plans Oscar
Free plans to build rocking horse Oscar and Rosie, his little sister. Full size patterns with step by step building instructions.

A rocking horse is not a substitute for a real horse, but for a little boy or girl it has to be the best present ever.
One of the best things about a project like this, is that you can make it with a few basic tools. I made these rocking horses using project timber sometimes known as white wood.
Free Rocking Horse Plans Andy
Not one, but TWO free plans for a rocking horse I named Andy with a seat height of 500mm (20 inches) and Andy Junior with a seat height of 350mm (14 inches.)

You don't have to be a skilled woodworker to make a rocking horse.
Most people build rocking horses because it's something they really enjoy making for their family and friends. 

These simple designs will appeal to woodworkers of all skill levels. 
Many rocking horses are made by people with little experience, so if you doubt that you can do it I encourage you to give it a go.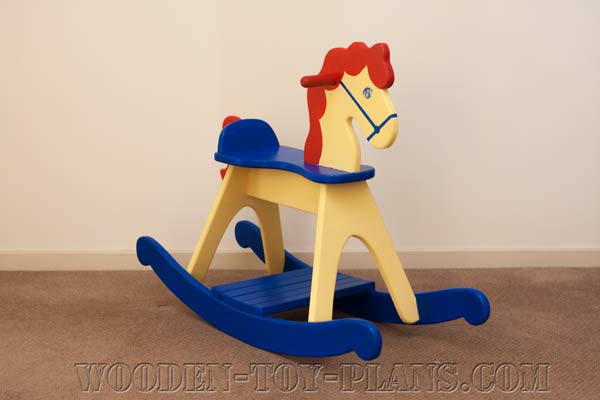 Free Rocking Horse Plans Pinto
Pinto Rocking Horse is a simple design, easy to make, complete with photos and construction notes.
Seat height of 400mm (16 inches.)
You can follow the instructions from your mobile device (if you have one) but you will have to print the plans on your home printer.
If you don't have a printer at home, you may prefer to have the files printed at your local office stationary supply or maybe even the library.
Good luck with the project, and I hope to hear from you soon.
More Free Rocking Horse Plans
Here are a few easy woodworking projects and wooden toys you can make with a scroll saw.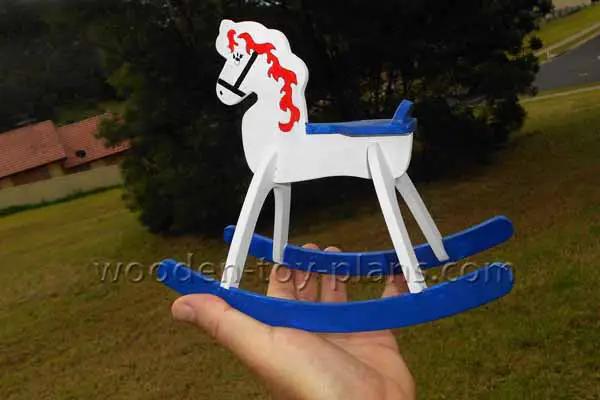 Free Plans Rocking Horse Ornament
Free plans to build a rocking horse ornament - a small scale version of Andy. Easy scroll saw project.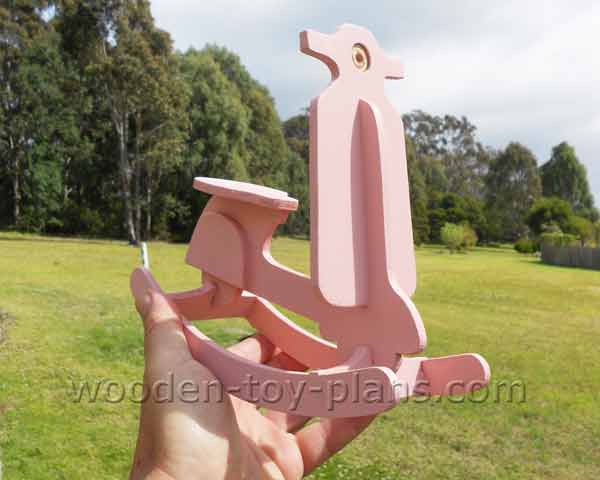 Vespa Rocking Horse Plans
A doll size rocking horse in the shape of a Vespa scooter. A simple scroll saw project.

More Rocking Horse Projects
Here are a few more photos of rocking horse projects from all over the world.


Rocking Horse, Itzik Gefen Israel Not rated yet
Thanks Tony for the plans, I really enjoyed doing my first DIY job, for my grandson. The only thing I changed, was to create a belly for the body. My wife …

Thanks for the Rocking Horse plans Not rated yet
I layed out the pattern on some fir 2x4...worked well..had to modify the seat a little
The Rocking Horse Shop for the serious rocking horse maker.
Audrey's rocking horse from Binky's Workshop.