Fashion Doll Furniture Plans
Fashion doll furniture plans - a few simple scroll saw patterns.

Download Free Scroll Saw Patterns

Download the free scroll saw patterns using the form below.
Toys for girls zip folder includes doll furniture plans, Barbie doll bunk bed plans, a set of simple doll house plans, doll size rocking plans and a set ofdoll cradle plans.

More Fashion Doll Furniture Plans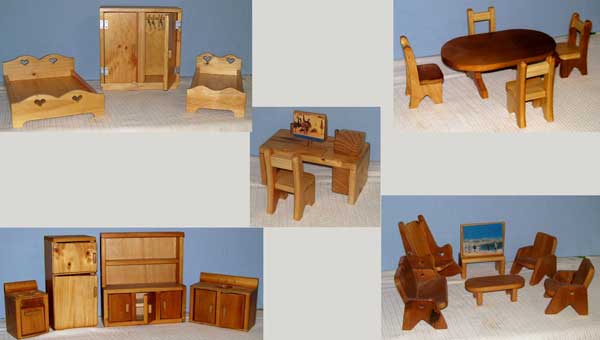 Fashion Doll Furniture Plans
These fashion doll furniture plans were designed by Roger Jenkins some time ago. Now he makes wooden truck models, but the plans are still available for sale.
Contact Roger Jenkins on his Facebook page or his website Aussie Big Rig Plans.
Tell him Tony Slattery sent you and you will get special treatment.