Furniture Making
A few furniture making project plans I would like to make one day.
When I find the time, the money, the space to set up a workshop.
Right now it is a lot easier just to make a few SketchUp models.
Most of the models have enough detail so that the most determined and experienced woodworker could make any of these projects themselves.

I hope sometime in the near future I too can join in and make a few of the projects myself. 
Then I will include photos and step by step instructions.
Fontana Coffee Table Plans
This coffee table is inspired by a few of the many examples of mid-century home furniture designs.
I made a basic Sketchup model as a preliminary design to get an idea of how it would look.
In the model, I have not made any details about the joinery, that is something I would work out as I start building it.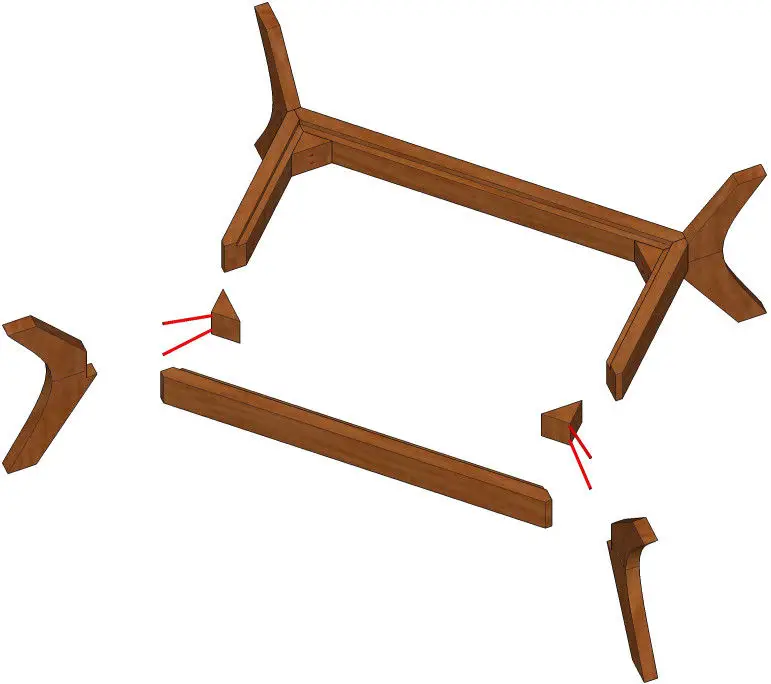 Exploded View
An exploded view.
Here I am trying to show the mitered joints and triangular reinforcing blocks.
The red lines represent wood screws.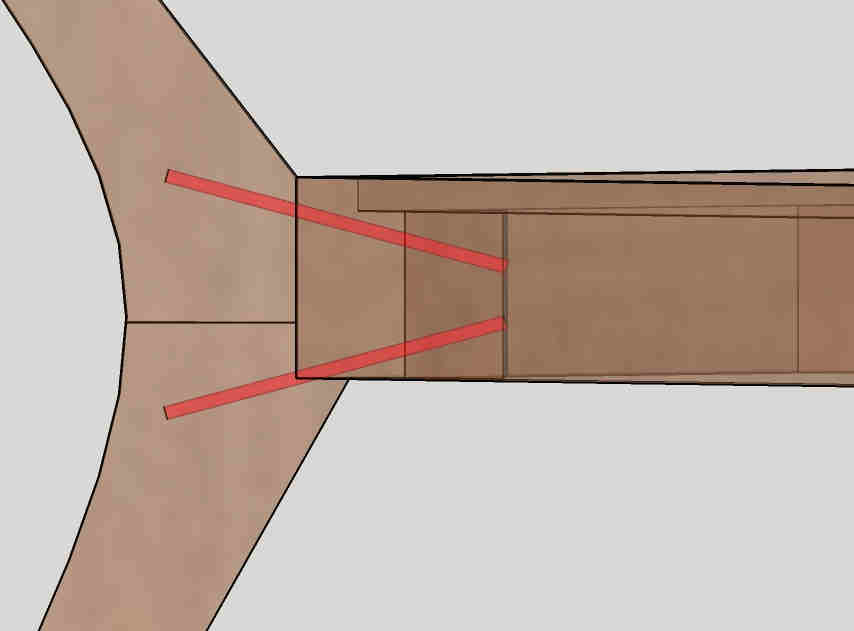 Joint Detail
SketchUp has a function called x-ray view which makes the surface of 3D models semi-transparent.
Note how the wood screws go in at angle. I've done this to avoid the joint in the legs, and to help pull the joint together.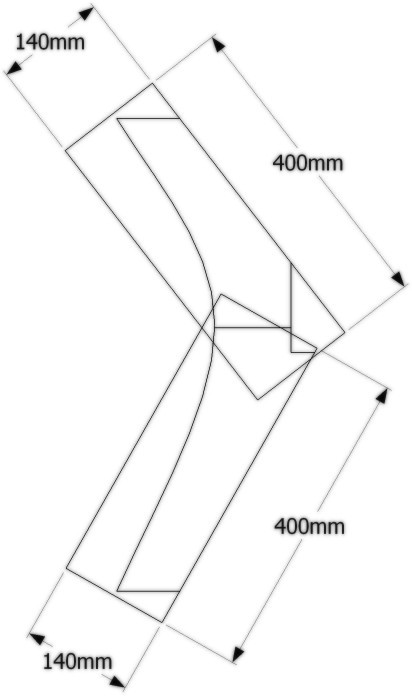 Leg Template
A template for the legs which you can download and print to scale.
I would use dowel joints here, or if I had a biscuit joiner, I would use that instead.
Certainly a conversation piece.
Deceptively simple, it was a bit of a challenge to model it.
Upon reflection, I realized there would have to be a steel reinforcing rod hidden in the joints.
If you care to open the model in Sketchup for web app, you will find the component parts including a fold out paper template for the notches.
One of the scenes shows the rods in an x-ray vision.
Print Ready PDF
I have made a print ready PDF document of these two tables that you can save to your computer.
Sometime in the future I shall have a go at making them and include photos and step by step instructions.
More Furniture Making SketchUp Models
Make this coffee table with oval shape glass top and bent plywood support.
Open the model in the SketchUp for web app.
With this furniture making project, it would more than likely be more suitable for square metal tubing.
However, it may work if I reinforced the joint with a wood screw as shown in the next image.
The aesthetic appeal depends a lot on the dimensions of the legs. They should not be too skinny, that would make for weak joints.
They should not be too fat either, that would just not look right.
Another idea to reinforce the joint, not all that practical perhaps would be to cut a slot in the joint and insert a metal bracket.
On the other hand, maybe just try it out with the reinforcing screw and see how that works.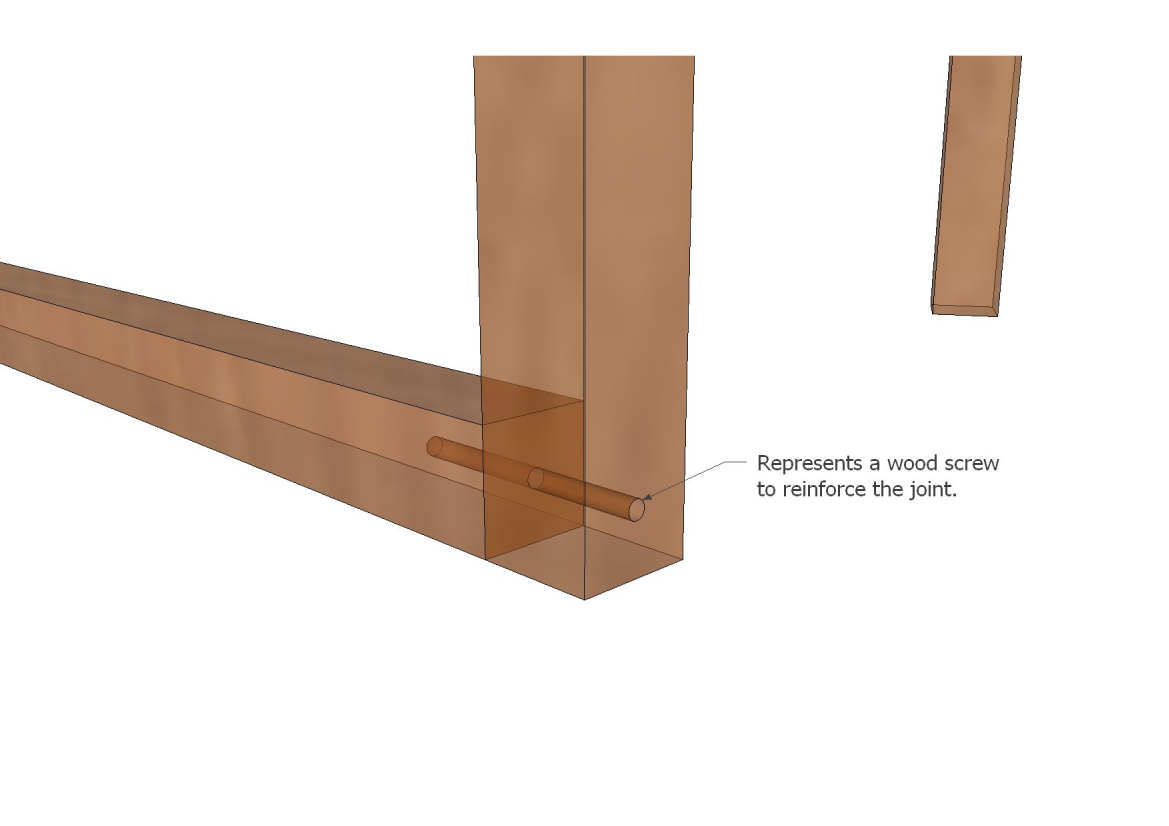 Reinforced Joint Detail
Here is the joint reinforcing detail.
I have shown a cylinder shape to represent the wood screw.
I would either make a feature out of the head of the screw or countersink it and hide it with a bit of wood putty.
View the model in the Sketchup app.
Another glass top coffee table woodworking project.
This one more practical.
Simple miter joints reinforce with a loose spline, or if you have a biscuit joining machine.
View the model in the Sketchup app.
Inspired by a photo I found on an auction site.
Maybe not the most attractive piece of furniture, but certainly a conversion piece.
Not really a woodworking project, if I was to make one, I would use square steel tubing for the legs, and as for the bowl, unless I could find a factory that could make a plastic bowl of the size that I needed, I would be forced to consider fibreglass.
In other words, quite impractical unless one was going into production to make a few million just to cover the cost of tooling up.
Anyway, it was enough entertainment for me to model it in Sketchup.
Needs a bit of work, though. The bowl shape needs to be flattened out a lot.
In terms of the Sketchup model, it would be easy enough, just that I don't really feel like doing it right now.
Open the model in the Sketchup app.
Side Tables
Sketchup model for a side table featuring bent legs.
Open the model in Sketchup for web.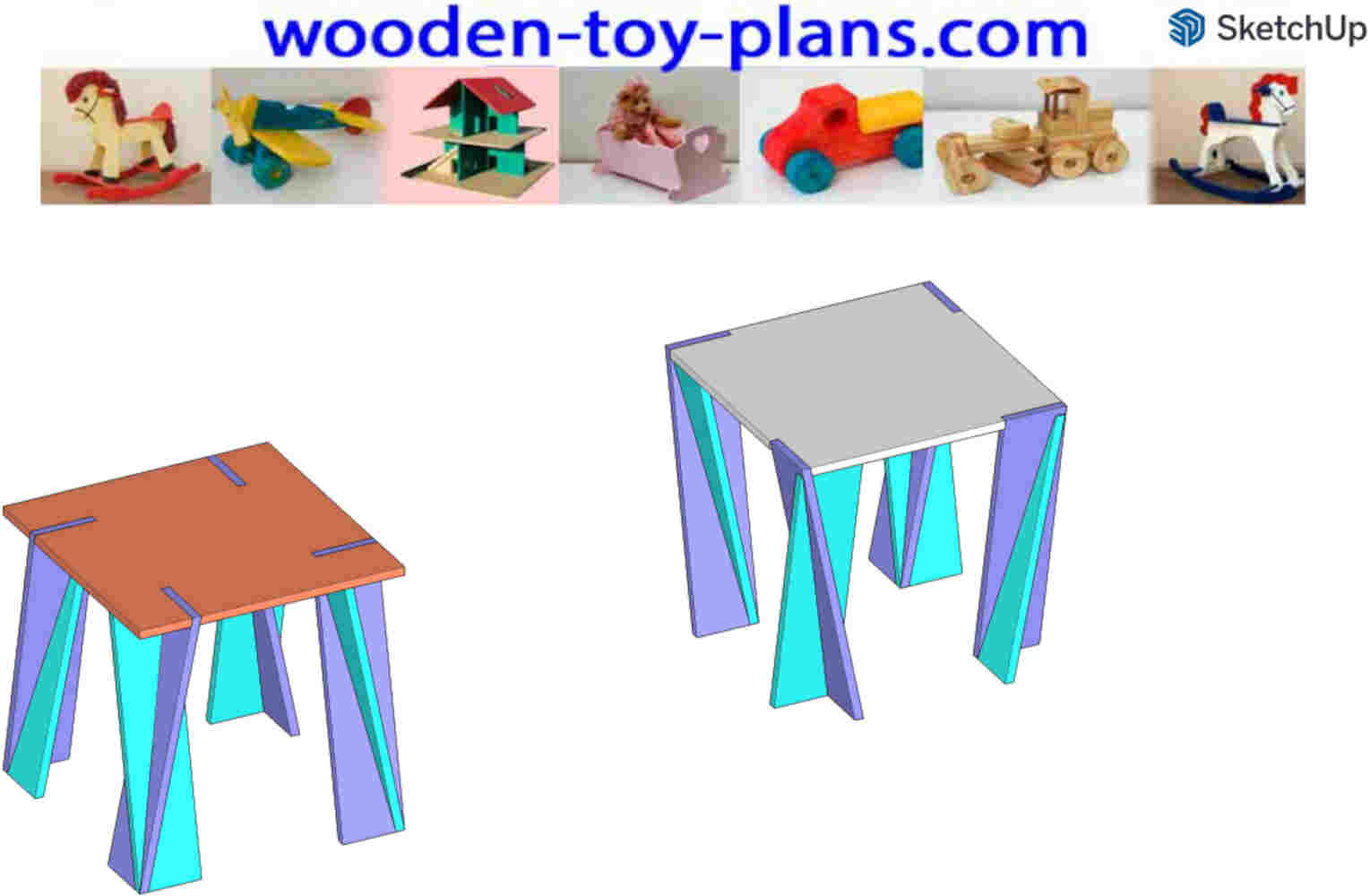 Easy woodworking project using plywood.
Where I live, good quality plywood is scarce and expensive, so I would use 18mm MDF.
Not exactly my favorite material to work with either.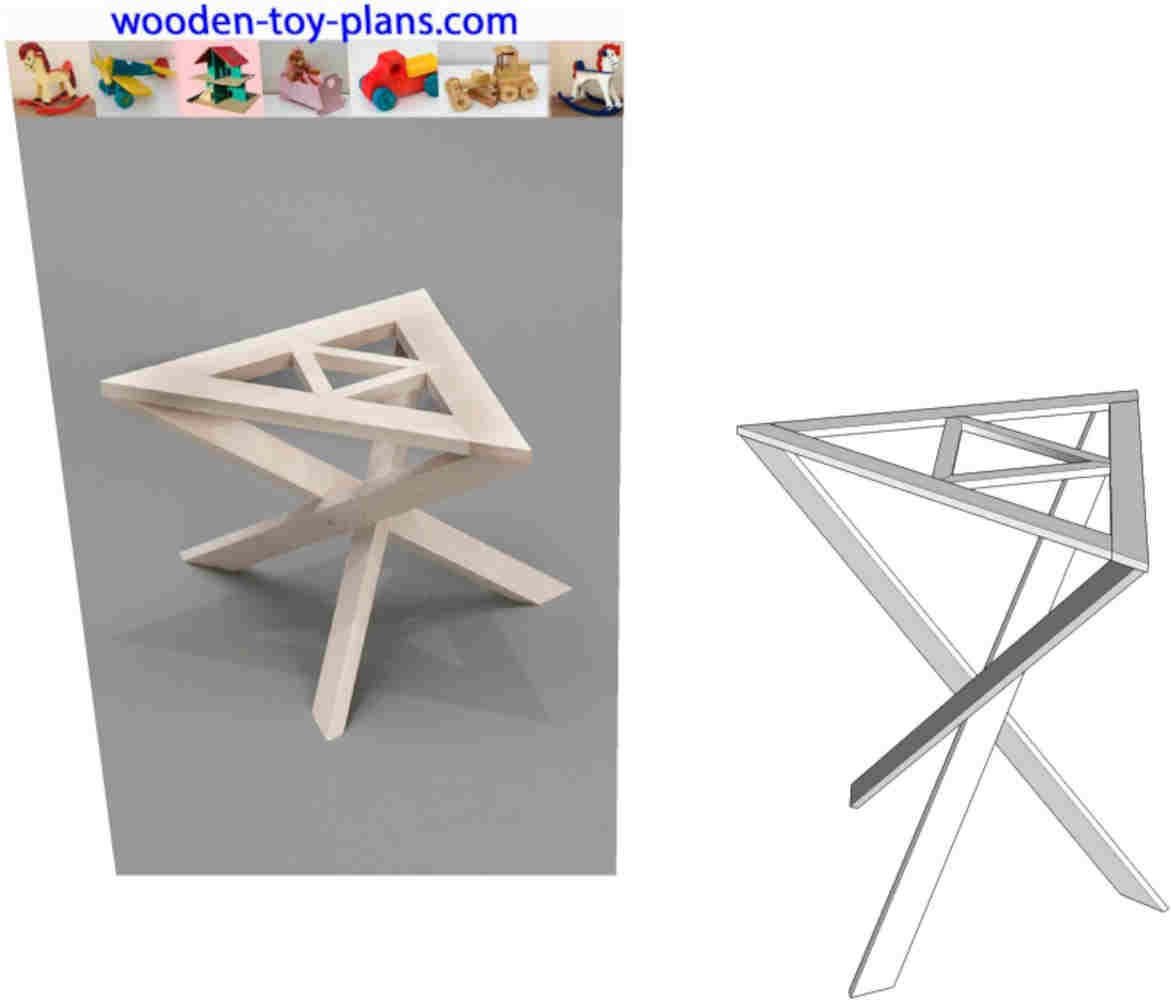 Bit of a challenge to make the model.
Turned out a bit skinnier than the one in the photo.
The kind of woodworking project suitable for those of us who have a sliding compound miter saw.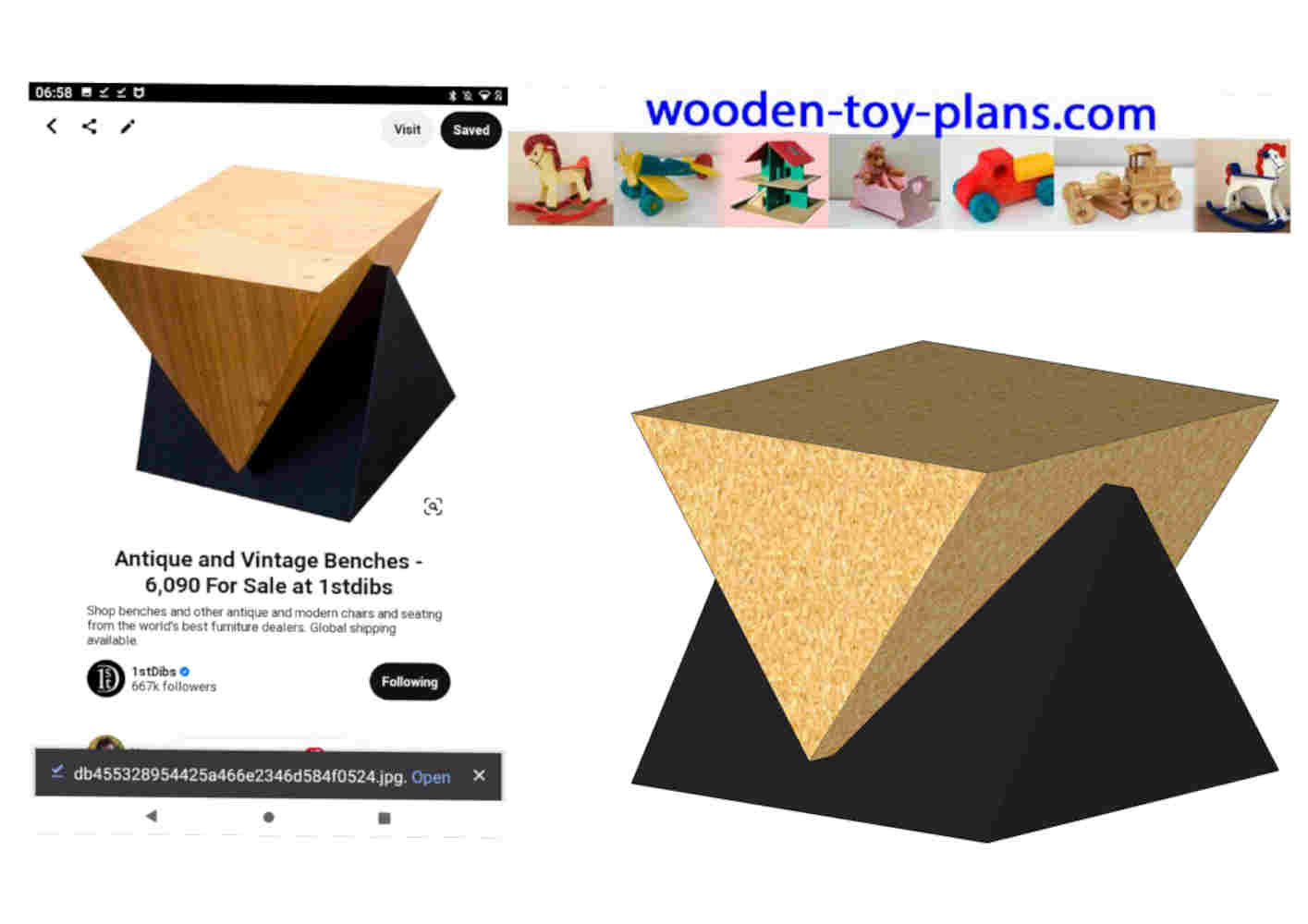 This idea for side table inspired by a photo I found on auction site 1stdibs.
For this furniture making woodworking project I would use plywood. The challenge will be to make invisible joints. Something I have not quite worked out yet. I'm thinking mitered edges.
Chess Table

A model of the woodworking project I made in my last year of high school.
This was a project to practice my skills in making traditional woodworking joints using only hand tools.
View the model in the Sketchup app
where you print the component parts.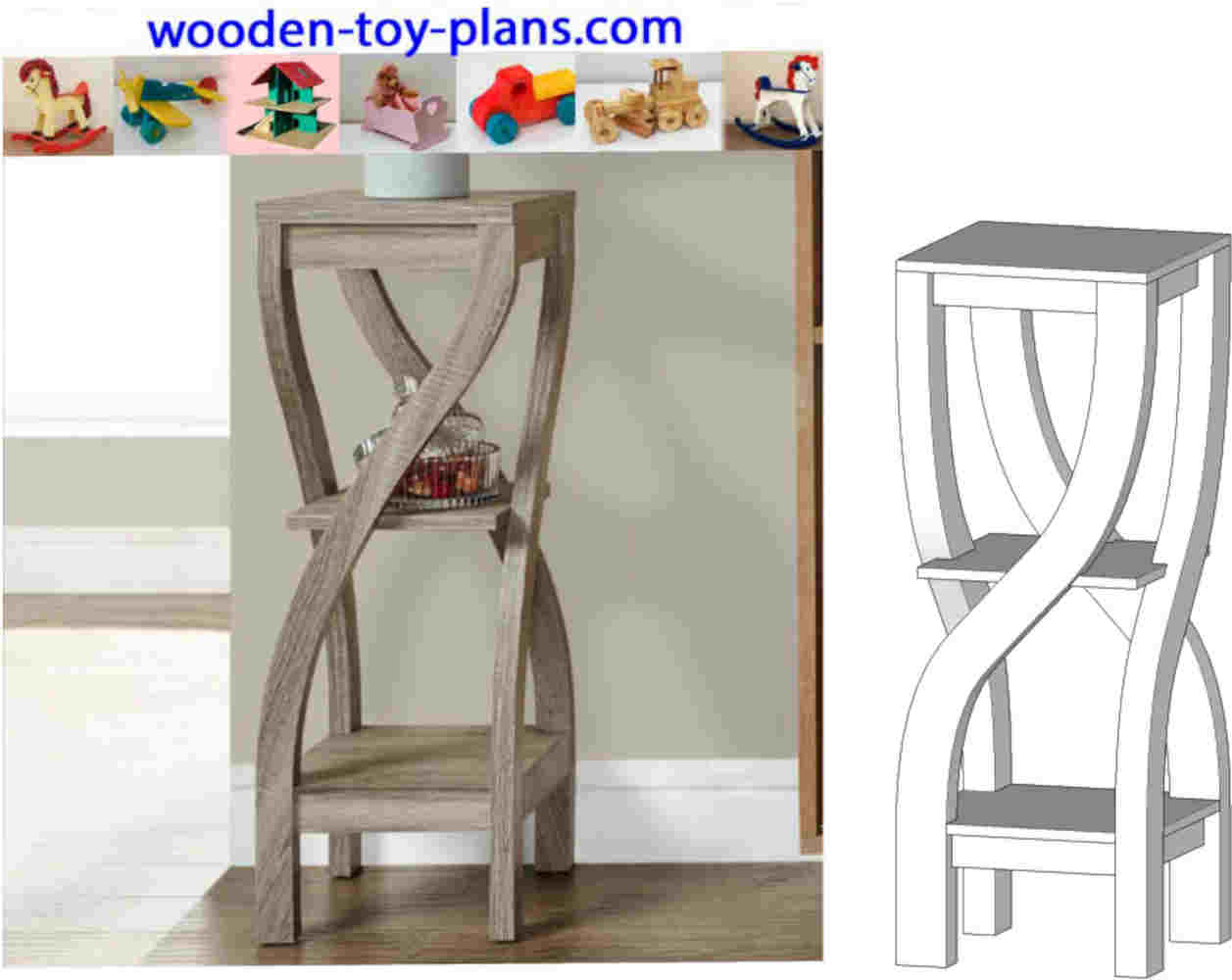 A SketchUp model of a hall table, may be useful for displaying indoor plants.
In days gone by a table like this would have a telephone on top.
I'm thinking I made the legs a little too fat, should trim them down a little.