Make your own toys
by Mike Screen
(UK)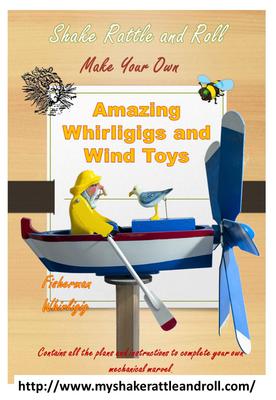 Kangaroo Push Pull Toy Construction Plans
Hello Tony

I hope you are well? I recently completed a website with which I hope to sell some toy making tutorials and toys. I have attached the address here:
I offer completed toys, games and wind toys and detailed construction plans/tutorials if the purchaser wishes to produce their own. All plans/tutorials come complete with templates, production drawings and sequential instructions to complete each project. Two examples are attached.
Perhaps you could share it Please? I would like to share some new ideas and toys on your site soon. What are you currently working on?
Best Wishes
Mike Screen