Ramp Walking Toys
I have made a few ramp walking toys, not always successful, mind you. It seems to be a matter of luck and persistence.
Many years ago, in my travels around Australia, I saw an example of a ramp walking kangaroo. 
It was quite small, about the size of a matchbox, and all you had to do was to touch the tail to get it to walk down the ramp.
A few examples of Hopping Animal and Comic Book Character Toys designed and made by Wombat Morrison.
Instructions on how to make them on Instructables.com
Link to my blog at LumberJocks.com where I made a few experiments.
This design is my first attempt at making a ramp walking toy. Designed by Roberto Lou Ma, retired civil engineer, cartoonist, automata & toy maker.
Visit Doug North's blog for the free patterns and instructions.
In response to a request from Eric, I went looking for ramp walking duck plans. Not so easy. 
There are many images of ramp walking ducks that you can buy, including a few videos you can watch, but alas, not too many actual plans or patterns to make one.
Here are the patterns for a ramp walking duck you can make.
Ideas for Ramp Walking Toys
This is a whirligig scroll saw pattern that I  found on Azwoodman.
I think it would make a great ramp walking toy.
Toy Physics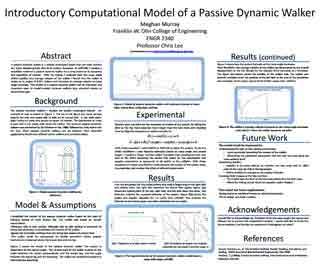 Passive Dynamic Walker
My brain cannot handle this stuff, but here is a poster which should serve as an introduction to how ramp walking toys work.
By Meghan Murray and Professor Chris Lee.
Ask me anything
Ask me anything, post a comment, upload up to 4 photos of your projects.

Let me know what you think.

If you have seen a picture in a magazine or have a photo of something you would like to make, upload it here and maybe, just maybe I can help you.

Even better, there may be someone else out there that can help you too.

What Other Visitors Have Said
Click below to see contributions from other visitors to this page...

Ramp Walking Toys
Hi Tony, I've just made a ramp walking Kangaroo for my grandson, I want to make a few more like Ducks etc. Do you have any plans for the ramp walking …