Ramp walking toys are fun and easy to make out of scrap wood left over from other projects. Make a few and race them down the ramp.
Example of Hopping Animal and Comic Book Character Toys designed and made by Wombat Morrison.
Instructions on how to make them on Instructables.com
Link to my blog at LumberJocks.com where I made a few experiments.
This design is my first attempt at making a ramp walking toy. Designed by Roberto Lou Ma, retired civil engineer, cartoonist, automata & toy maker.
Visit Doug North's blog for the free patterns and instructions.
This is a whirligig scroll saw pattern that I  found on Azwoodman.
I think it would make a great ramp walking toy.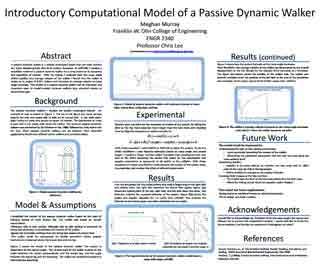 Passive Dynamic Walker
My brain cannot handle this stuff, but here is a poster which should serve as an introduction to how ramp walking toys work.
By Meghan Murray and Professor Chris Lee.