Toy Tipper Truck
by Marshall Townsend
(Winter Springs, Florida, USA)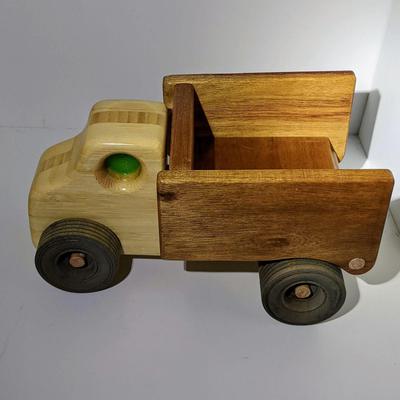 Toy Tipper Truck!
This is the first automotive toy I have created for my grandson.

The chassis is Bamboo. Sides are Mahogany and the bed is Cherry. The underside of the bed has Padauk centering guides.

The wheels are from Amazon, 2" wooden wheels, Oak I think.Stained with black fabric dye. It was there from another project and 3 dip and dry sessions, poof, matt black tires.

Coated with 4 coats of gloss lacquer.

I used green tinted epoxy in the windows to add some color.

I look forward to creating other toys from plans on here.