3 planes out of one
by Les
(Elizabeth North South Australia)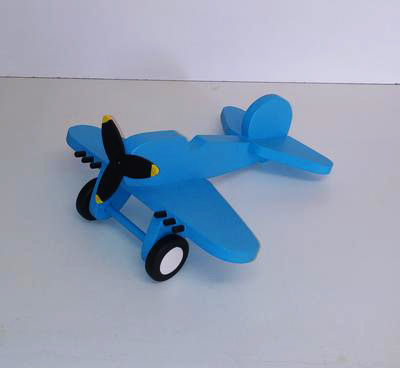 Fighter Plane
Hi Tony


My name is Les.
Quite a few years ago I started making wooden toys for the needy.
Its a hobby of mine as I cant work anymore due to shoulder and back problems.
While looking on the net I found one of your plans to make a bi plane so I thought I would give it a go
I was quite happy with the end result. With a bit of thinking, and using the same parts from the bi plane, I was able to make a fighter plane and a Tri plane.
So that's three planes from one. The only thing different about the Tri plane is the struts are longer and in one peace and the plane is a bit longer and the prop is as well.
I have up loaded three pictures for you to have a look.
Thanks for your time.
Regards Les