Two examples of the flying model version of the Bleriot Canard XXV.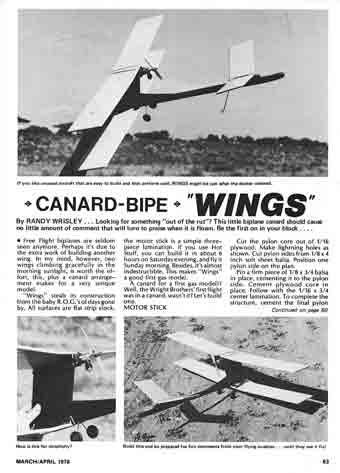 Canard Biplane
Here is a gas powered free flight canard biplane that is very simple to build. Designed by Randy Wrisely and powered by a Cox 049.
Inspired by vintage models, the wings are a simple stick construction frame, no aerofoil section. The original was covered with tissue, but you could also use Monokote or Solarfilm.
Today I suppose you could use foam board and an electric motor with some kind of timer to limit the flight duration.
From Model Builder March 1978 25in span.