Rocking Horse Plans
Using rocking horse plans to make a rocking horse is a popular woodworking project for beginners and more experienced woodworkers. There is a wide selection of plans available to suit every occasion, from the most simple yet elegant to something more complicated that you may want to make to show off your woodworking skills.
Rocking horse plans includes patterns and building instructions.
Free to download.
Look for the file rocking-horse-plans-taylor190809.pdf  in the downloads folder.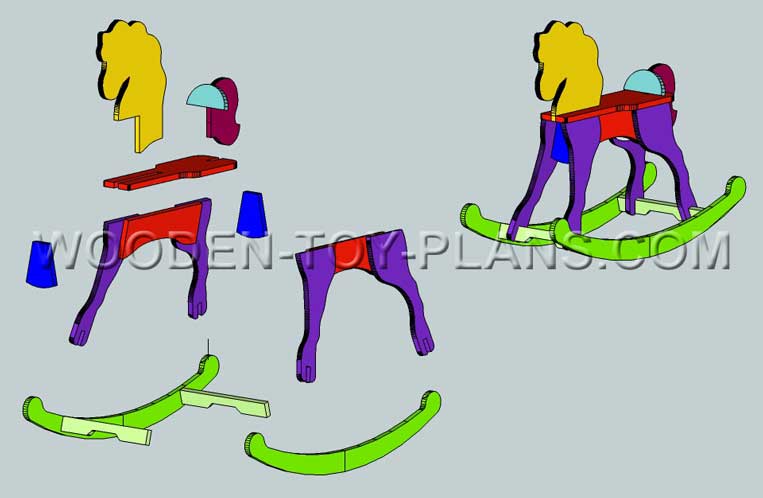 Exploded View
Your Rocking Horse Project
Here is where you can share photos of the rocking horse you have made.
More Rocking Horse Projects From All Over The World
See the rocking horse projects made by woodworkers and toy makers from all corners of the globe.

For Katherine  
Made this for my granddaughter a few minor modifications to the plans, but this is what I came up with.

Rocking Horse by Peter 
Hello Tony, I'm sending the photo of the rocking horse. I have sent to you in the past photos of the other items I have made, ie, bi-plane and tumbler. …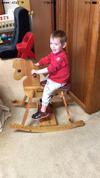 Thunderbird, formerly Andy rocking horse 
This was built from the original Andy pattern. I embellished the design a bit, altered the seat and covered it with padding and leather. I also added …