Motorcycle Rocking Horse Plans
This is a doll size or desktop version of the motorcycle rocking horse plans. Easy to make and ideal for beginners, this desktop rocking horse stands almost 200mm (8 inches) to the top of the headlight. 
Another easy scroll saw project.
Use 6mm thick (quarter inch) MDF (Medium Density Fibreboard) or good quality plywood.
I made this one from scrap wood left over from making the templates for my rocking horses.
Tools
The right tools make all the difference in the enjoyment of the hobby of woodworking and woodcraft, which is why I would recommend a scroll saw for this project.
You can also use a jigsaw, like I did, but scroll saw gives a much smoother cut that needs little or no sanding. If you are on a really tight budget, or if you are willing to spend the time and effort to learn a new skill, a fret saw is also an option.
Many households have a corded electric drill, and a battery powered cordless drill is also useful for driving screws. Why not have both?
Use a sharp chisel to cut the slots. A wood file and a sanding block rounds out the list of tools for this project.
Step by Step Instructions
The method of construction is simple enough, but it is always a good idea to read through the instructions first.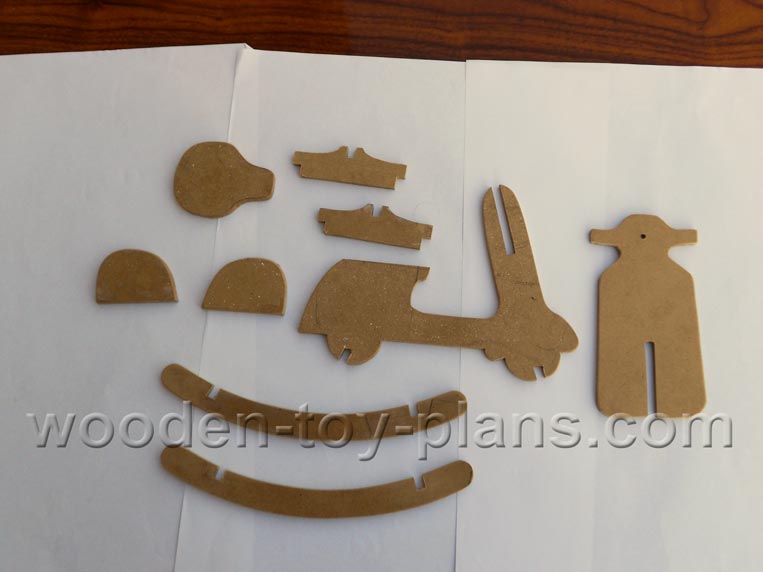 Parts laid out ready for assembly
The parts cut out ready for assembly.
For the duplicate parts stick them together with double sided tape, or a weak solution of wood glue with newspaper sandwiched in between.
Use a scrap piece to measure and cut the slots.
At this stage, it is a lot easier to lightly sand the sharp edges.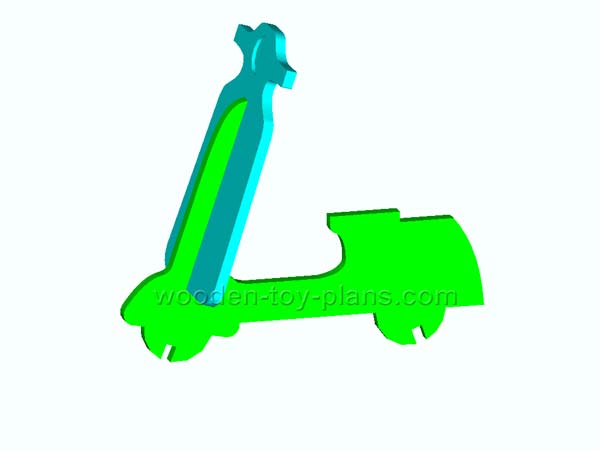 Assembly Step 1
Slot Part A into Part B and glue in place.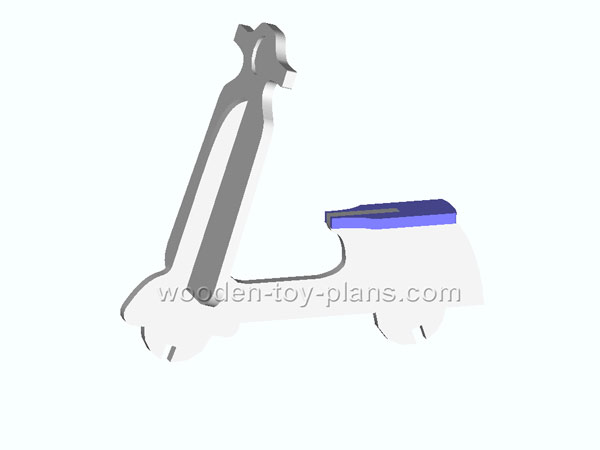 Assembly Step 2
The gusset (Part G) is glued in place. This fits under the seat for extra support.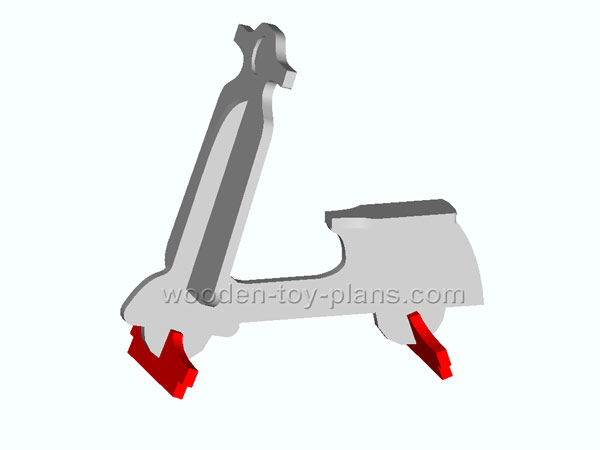 Assembly Step 4
Glue the bearers (Part F) in place.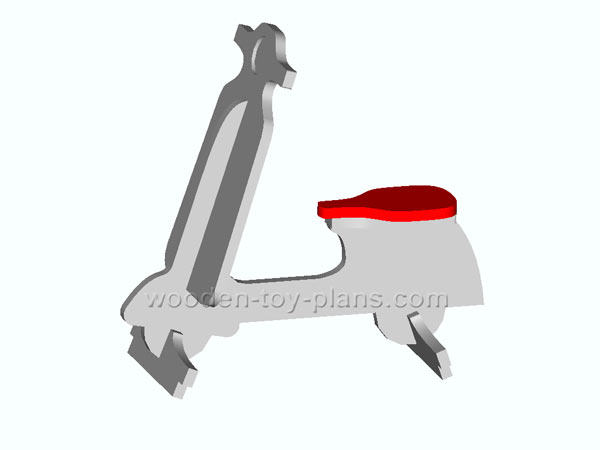 Assembly Step 5
The seat (Part E) is glued in place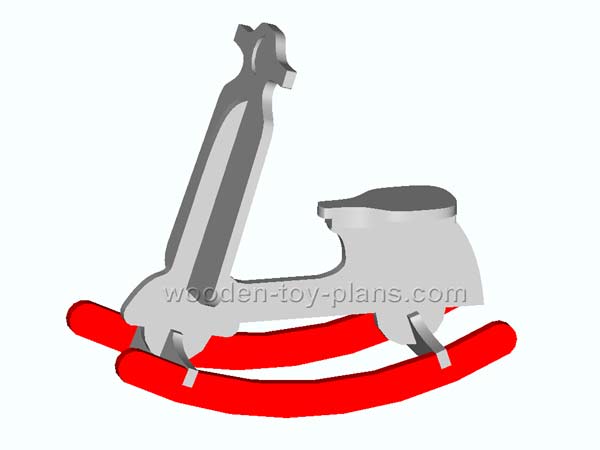 Assembly Step 6
The rockers (Part D) are fixed in place. Wipe away any excess glue as you go.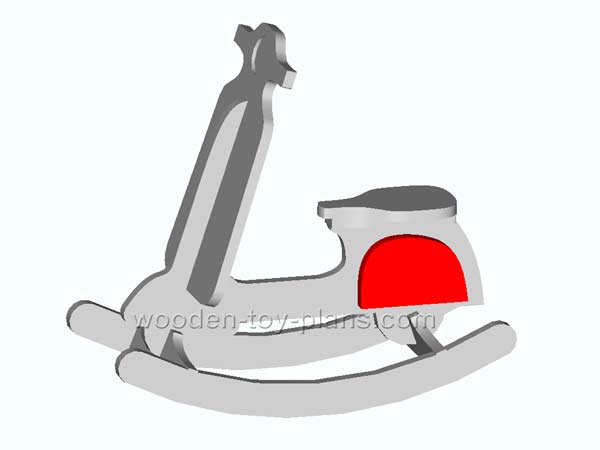 Assembly Step 7
The final step is to glue the engine covers in place.
Download Motorcycle Rocking Horse Plans
Download a free PDF copy of the motorcycle rocking horse plans.