Christmas Scroll Saw Patterns
A few easy Christmas scroll saw patterns free printable. Simply download each pattern, print and scroll away.
All of these Christmas ornament designs can be printed on an A4 sheet of paper.
Homemade Christmas crafts you can make with a scroll saw, or simply print them out on colored paper.
New Christmas Scroll Saw Patterns

Another nativity theme scroll saw pattern, could be made as a segmented Intarsia project.

Christmas Tree
Practice your scroll saw woodworking skills with this Christmas tree pattern.  Hang an ornament from the top of the tree.

Santa Sleigh
I have included this pattern because maybe, just maybe, one day I will have the time to try it.
This one for the more advanced scroll saw practitioner. Or somebody with a lot more patience.
This is my very first attempt at Intarsia. It was made in two halves using the segmentation technique. The top half is made with maple, and the bottom half is an off cut of pine, under the brand name Ezitrim, coated with a layer of gesso for painting. Which explains the white colour.
Another free printable Christmas Angel. A work in progress.
This one will be a little different, in that it will have the backing board in the middle, like a sandwich, so that it will look like intarsia on both sides.
Also, I am going to use 6mm MDF and paint it.
A simple Intarsia woodworking pattern.
I have yet to try an Intarsia woodworking project, but I have heard about a similar technique called segmentation. This is where the project is cut from a single piece and glued back together.
Scroll down to the end of the page for a link to a YouTube video.

The pieces could be stained or painted different colours.
Here is a mother and baby pattern.
Free printable scroll saw pattern.
The shape would suggest mother and father gazing at the world.
I made the base with scrap wood with a slot running down the middle.
Instead of trying to cut the slot, two strips glued onto cross pieces to form the slot.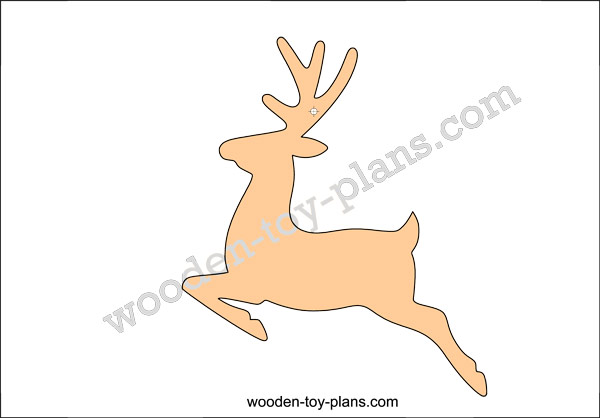 Scroll saw Christmas tree ornament reindeer pattern features the location of a small hole that you can use to hang it.
A rocking horse ornament you can place under the Chrismas tree.

A shooting star pattern. Drill a small hole in the location shown to hang it in your Christmas tree.

Two more Christmas star patterns.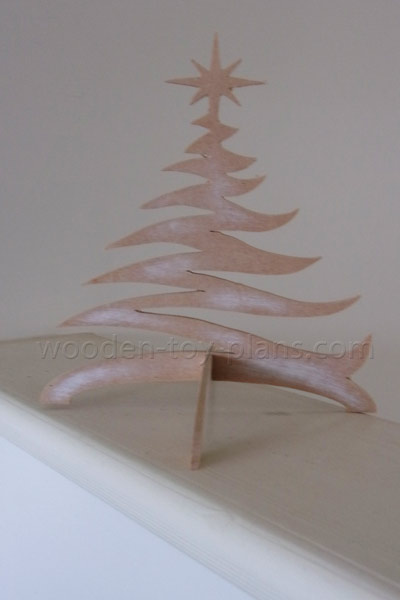 Handmade Christmas tree can be made as a free standing ornament or drill a hole near top to hang it on a string.
This scroll saw tree would make a great personalized gift at any time of the year.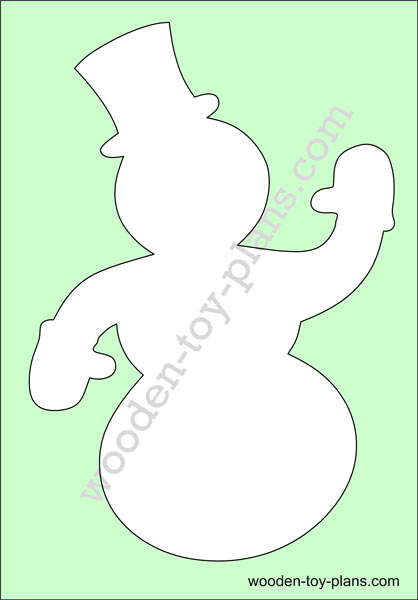 Snowman scroll saw pattern.
I have an idea for this one, to make his arms rotate as it would for a whirligig.
Have a few projects on the go at the moment, this one is one the list.
Download Free Christmas Scroll Saw Patterns.
Make a rocket powered motorcycle for batman with batwing handlebars.
Add to the batmobile car.


Three doll furniture projects you can make with your scroll saw.

More easy woodworking projects for your scroll saw.
Small woodworking projects download this free plans, make a pull toy with bits of wood left over from other projects.
Intarsia Wood

If you would like to know more, click on the YouTube video link below:

Intarsia wood - a beginners perspective.