Sawhorse Plans
I was looking for sawhorse plans, and these are some that I have found so far
Here is a medium duty folding sawhorse I could make using two lengths of 3660 x 90 x 38.
The top cross piece is clamped in place by the hinged legs.
I have noticed a design like this with splayed legs. Nice idea, but it makes things rather complicated.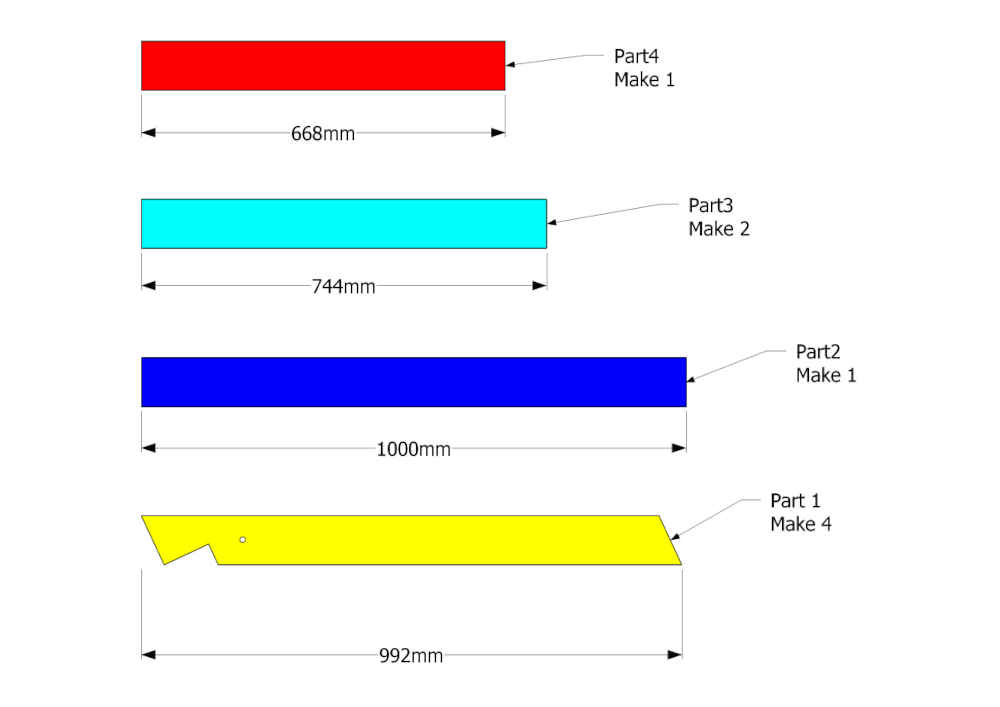 Parts
The parts are colour coded for easy reference.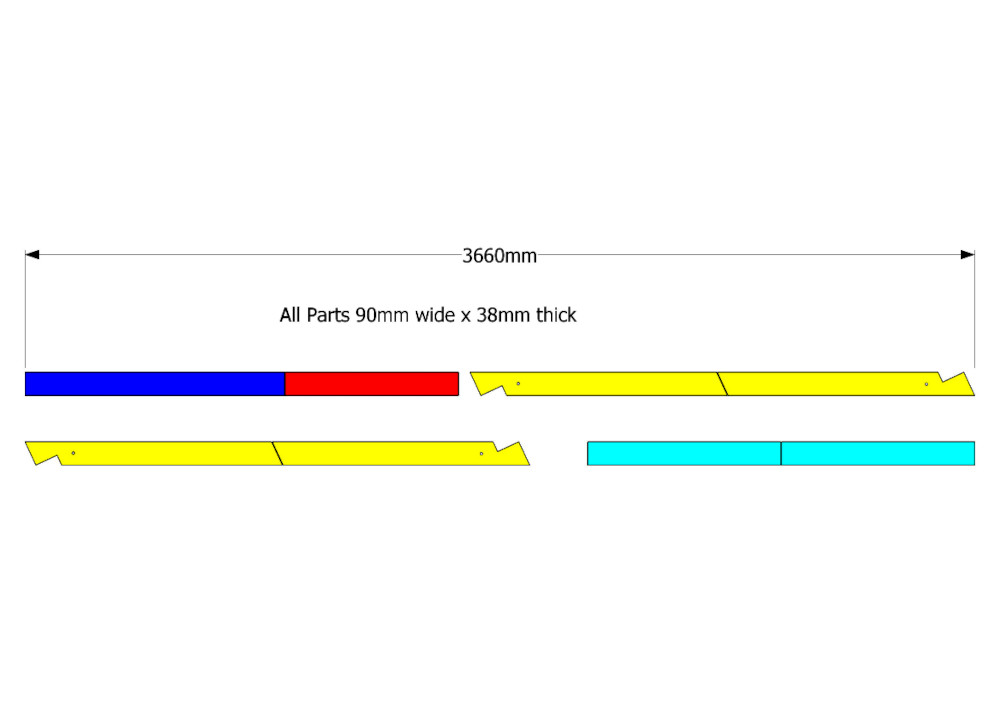 Cutting list
This sawhorse woodworking project can be made with 2 sticks of your favourite timber 3660mm long by 90mm wide.
I made mine using pallet wood.
Layout
End view of the folding sawhorse showing the width and height.
I made mine to the height to suit my trusty Black & Decker Workmate.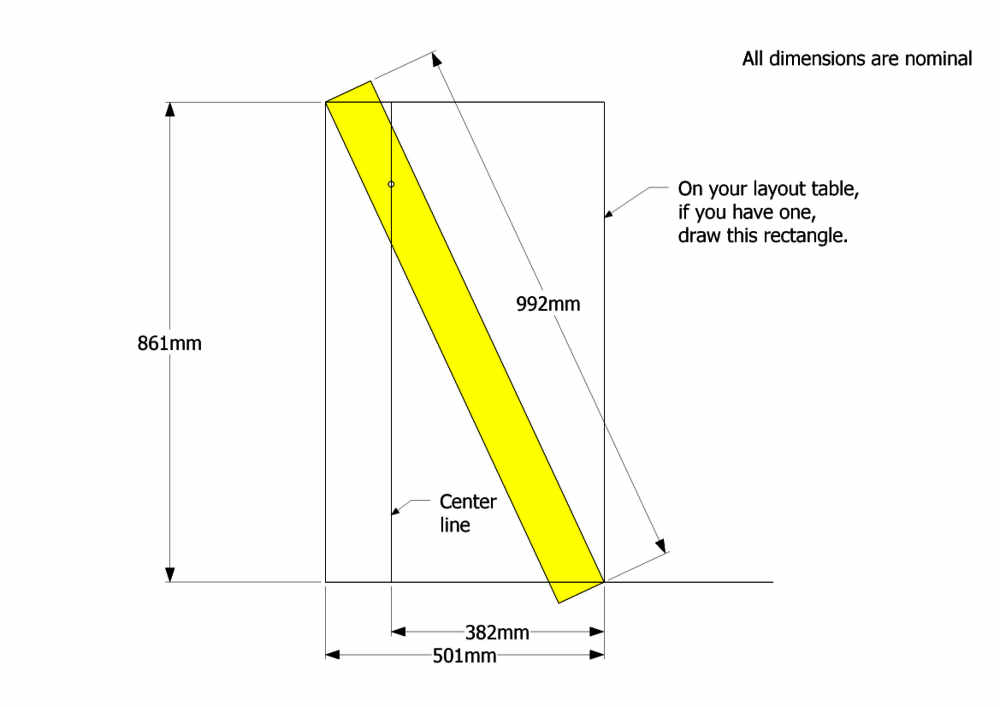 Step 1
On your layout table mark out a rectangle.
Place one leg as shown in the diagram.
Drill the hole for the hinge point along the centre line.
The size of the rectangle will determine the height and width of the finished sawhorse.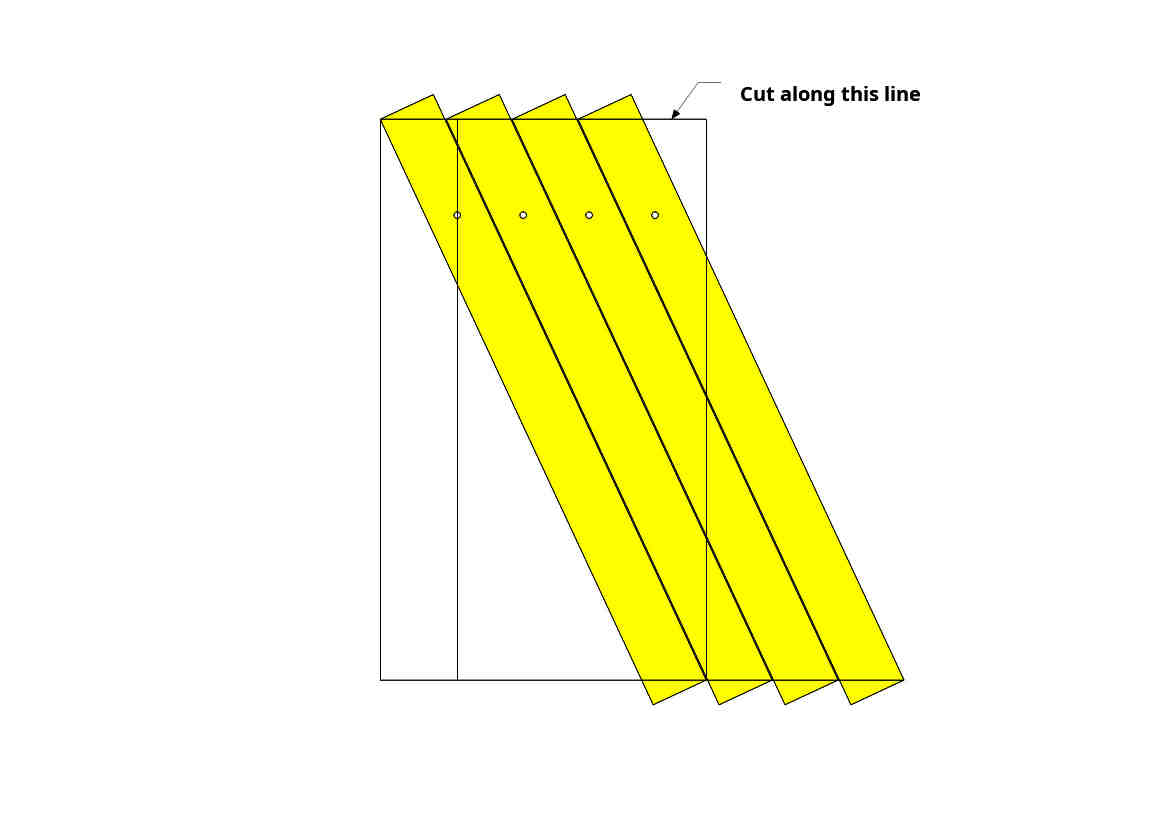 Step 2
Line up the rest of the legs and cut off the corners to form the splay angle.
Next cut out the notches to suit the cross bearer.
Assemble the pieces, and there you have it.
I like to make my sawhorses in sets of three. The first one is like the prototype, if it works, I make another two.
Trestle type folding sawhorse plans.
Trestle type folding sawhorse plans useful in your workshop, can also be used in the home as a support for a trestle table.
This is a concept design at the moment, part of a long list of things I would like to make one day.
The tapered legs add a bit of elegance, and to cut the taper, I would probably need a table saw and a taper cutting jig. 
One advantage of a design like this is the fact that the horizontal bearer is loose, and can be replace if I were to use it to cut sheets of plywood.
More Sawhorse Plans
An article by Wyatt Myers, Online Editor of Workbench. This sawhorse plan can be downloaded from Woodsmith tips.
It features a replaceable insert as shown in the photo. A notch cut into the gusset also means it can be stacked for easy storage.
The saw pony from a book called The Small Wood Shop available for sale at Amazon.com.
Designed by Paul Paterson, they can be stacked to achieve full height. Use them as step stools, and they make a comfortable seat for when you need to sit and think.
Did I mention a compartment for storing tools and other odds and ends?
Knock down workstation plans for sale from Woodsmith. Made from a single sheet of plywood, it can be used at two different heights.
 Free PDF sawhorse plans made from a single sheet of 4ft by 8ft plywood.
Stacking sawhorses from Woodsmith Plans. Complete set of construction notes. Free to download.
It may be a novelty to think of things like sawhorses and workbenches as tools, but they are the most useful tool in anybody's woodworking workshop. Even better than that, you can easily make them yourself. My definition of a tool is something that makes working with wood a little (or a lot) easier. Some tools I could not do without. A workbench is one of them and a sawhorse comes in a close second.
Easy as it is to simply go out and buy a sawhorse, why not make one as a woodworking project?
If you are like me, on a rather tight budget and where woodworking is a hobby, and everything has  to be justified in terms of cost, the idea of making my own tools is a very attractive one.
Sure, you can buy a set of sawhorses, or a workbench, stuff like that, but you can't beat the sense of satisfaction from working with tools that you made yourself.
The best thing about making sawhorses is that there is almost unlimited potential to get creative – you can make it as pretty or as ugly as you like. You can make one using the most beautiful joinery, a work of art, or something that is purely functional that can be knocked up in 15 minutes or less.
Either way, it is a project worth doing, because not only will you be practising the craft of woodworking, you will be making something that you will be using for a long time, and can even be in your family for generations to come. 
Imagine as you spend the time making this work of art, how it will be treasured down the generations, a family heirloom.
A homemade sawhorse can be as ugly and functional as you like, or you can make it a proper woodworking project as an exercise in joinery.