Scroll Saw Letters

How to make scroll saw letters and word art signs.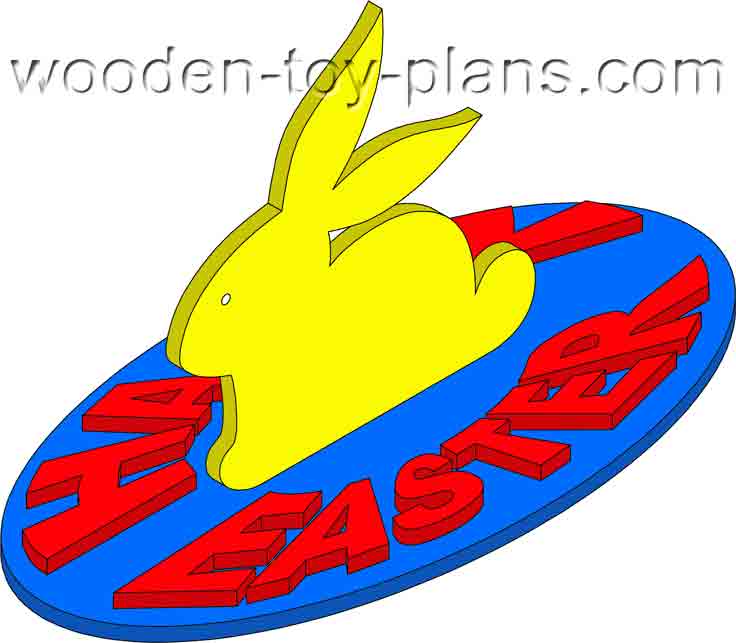 This is just one example of a word art sign that you can make.
It is part of the free printable holiday scroll saw patterns you can download.

Design your own following these simple instructions:
Before You Start
There are two software packages I used in this tutorial. Both are free to download and use.
Step 1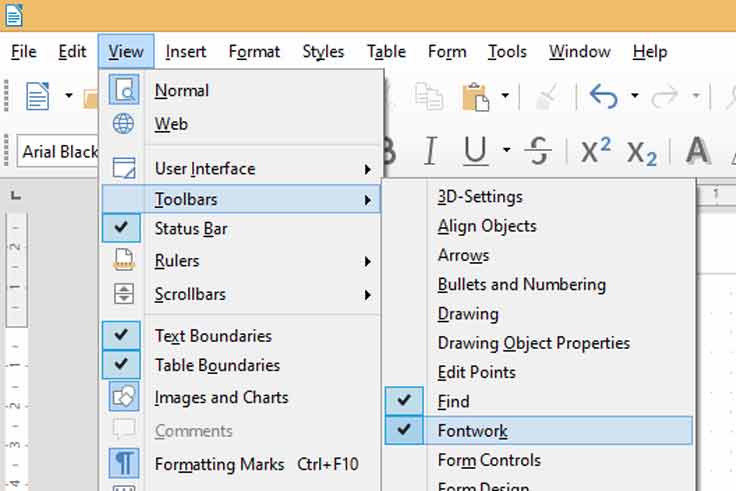 LibreOffice
Find the Fontwork toolbar in the bottom left hand corner.
Step 2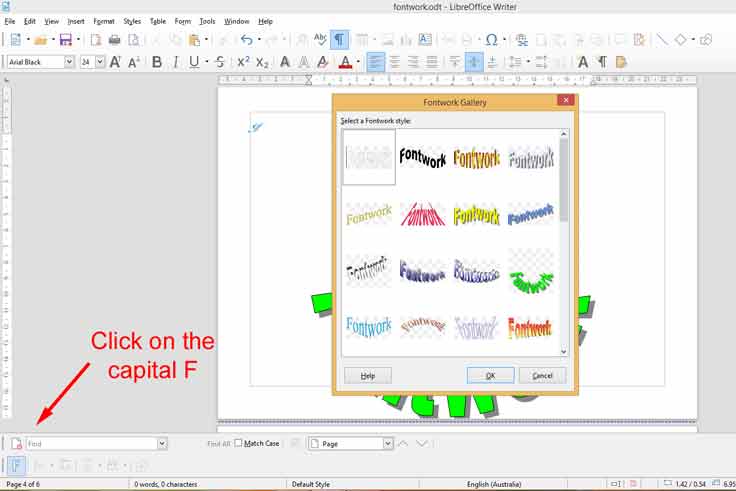 Click on the capital letter F to bring up the Fontwork Gallery. As you can see, there are many styles to choose from.
Step 3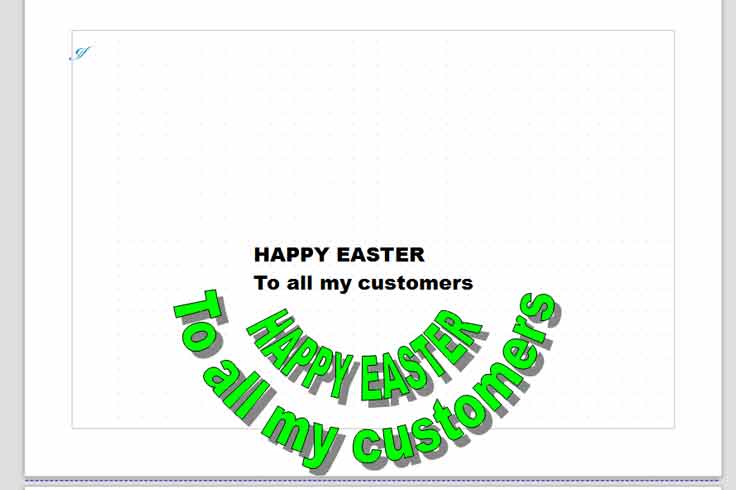 In this example, I chose the green one.
With trial and error, I discovered that this Fontwork feature does not operate as normal text, as you will no doubt find out for yourself. After all, I am a bloke and I have a hard time following instructions.
First of all, to make any changes, I had to double click on the graphic. That brings up the text in black. Here is where you can change the font. I used Arial Black because I have every intention of making this a scroll saw pattern.
Highlight the text and make changes to see what works and what does not. For example, italics work, but underline and strike through does not. Try changing the size and the colour– does that work?
Step 4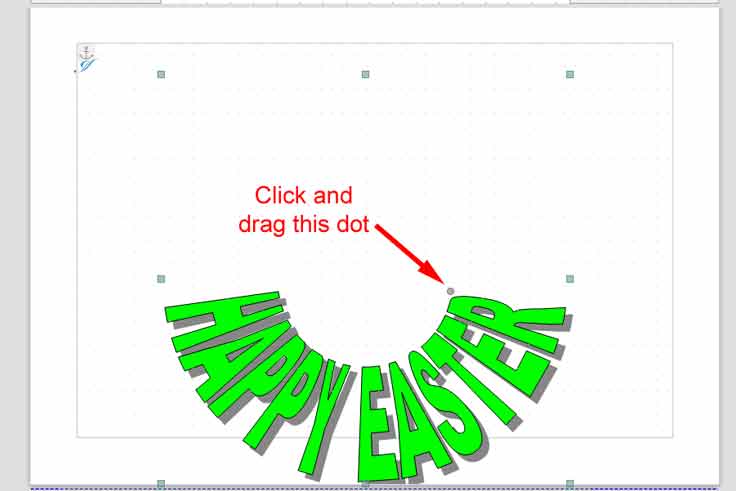 Clicking away from the text makes it disappear, much to my surprise. It was then I made another happy discovery.
A single click on the graphic makes it editable again, but no text this time. Now I can use the grips and stretch the image, or use the corner grips and make it bigger and smaller.
What's this dot for, I thought. Try it for yourself and see what happens.


Step 5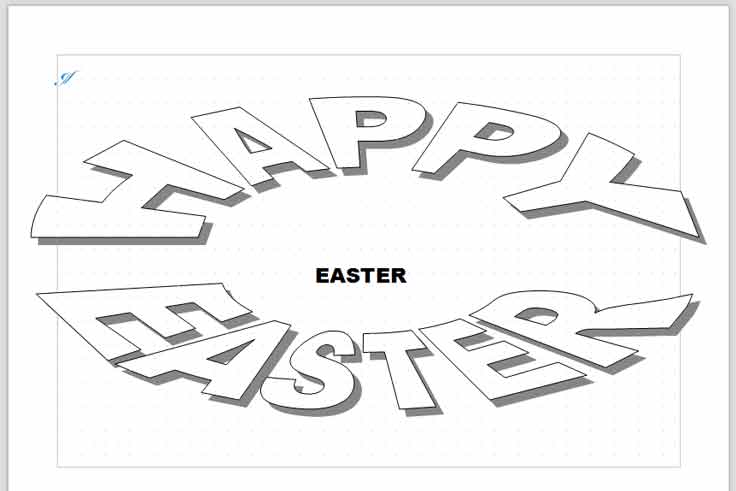 After a bit more fooling around, I came up with this design. I made it in two parts, and I have enabled the bottom half text editor to show that.
Step 6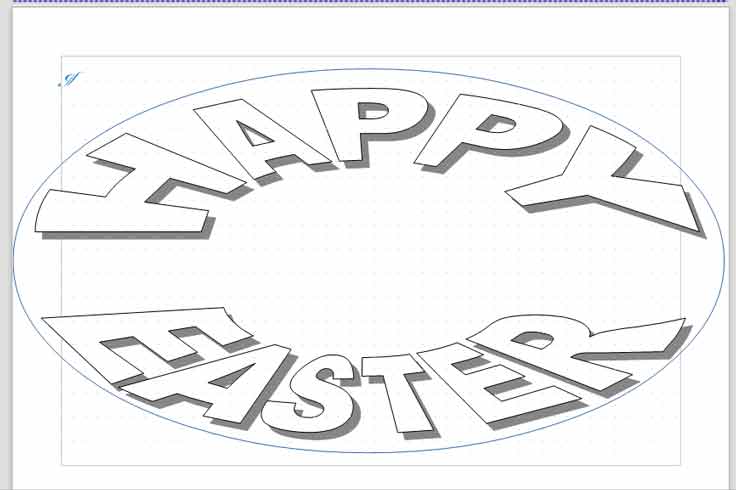 As a final step, I drew an ellipse to position the word art.
And there you have it.
Go forth and have fun with you custom scroll saw letters.
Remember you can change the font as well as the shape.
Enlarge And Tile Prints
How to enlarge the prints.
The screenshot is from the FoxIT PDF reader. It is free to download from the FoxIT website.

Not shown in the screenshot, but I also ticked the Cut Marks and the Labels, and Page Zoom up to 300% just to see.
Conclusion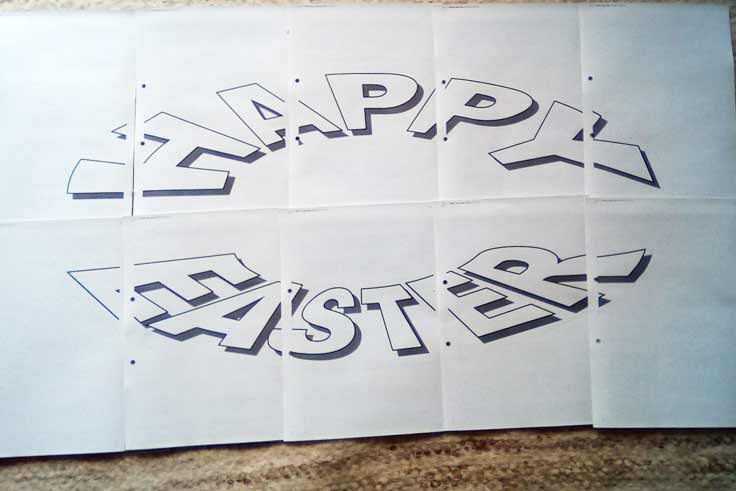 A photo of the results of making tiled prints at 300%. I reckon this would qualify as yard art.
If I were to do it one day, I would make two copies. Use one as a layout guide, and the cut out the individual letters of the other. This would make it a lot more practical to paste the paper template onto the plywood and to cut out with a scroll saw, or even a band saw at this scale.
By the way, the dots you see in the photo – the paper I used has punch holes in it. Not a design feature, just recycled paper ;)
Share

I hope you enjoyed reading this article. I hope it has inspired you to make something. If you have, I would be delighted to see it. Use the Contact Me below.

Share the link with your friends using this link:
http://bit.ly/scroll-letters
Copy and paste it into your web page or WordPress blog.